Local Pest Control Pros In Alamedan Valley, NM
Greenway Pest Solutions has been resolving insect and rodent problems in Alamedan Valley and throughout the Albuquerque metro since 2016. Whether you own a home or a business, if you need help exterminating nuisance and potentially harmful pests from your property, our team of licensed pest control specialists are ready to help!
Active Pests In Alamedan Valley, NM
Home Pest Control In
Alamedan Valley, NM
Ants, cockroaches, and other pests should not disrupt your home or time with family. Unfortunately, if not treated, pest problems will not only continue, but they'll also likely grow worse. At Greenway Pest Solutions, we offer home pest control services in Alamedan Valley that stop nuisance and potentially damaging pests from infesting. What's more, our quarterly pest control plans afford homeowners year-round protection from insects and rodents so they can focus on what really matters. Starting as low as $45/month, our residential exterminating plan includes:
An initial pest inspection of the house and property
Interior and exterior pest treatments to eliminate current pest activity
Exterior treatment every quarter to ensure pests don't have the opportunity to get inside
For the best home pest control in Alamedan Valley, reach out to Greenway Pest Solutions today!
Mosquito Control In Alamedan Valley, NM
If pesky mosquitoes are chasing your indoors and you'd like to spend the summer months not covered in itchy mosquito bites, contact Greenway Pest Solutions for effective mosquito control in Alamedan Valley! Our seasonal mosquito treatments begin in May and include monthly service through October. When you sign up with our team, each month we will:
Use a mosquito fogger to treat soil, grass, gravel, flowers, bushes, non-bearing fruit and nut trees, and other mosquito hot spots
Install and monitor mosquito traps
Treat rain barrels, water troughs, koi ponds, and fish ponds with products that are safe for those areas
For outdoor weddings, family reunions, and other special events, we also offer one-time mosquito treatments.
If you're ready to take back your outdoor living space, we are here to help; reach out today!
Bed Bug Control In Alamedan Valley, New Mexico
Have you've woken up with what you think are bed bug bites, discovered bugs crawling around your mattress seams, or noticed other signs of bed bugs? If so, contact Greenway Pest Solutions for proven bed bug control in Alamedan Valley!
Ideal for single-family homes, apartments, hotels, and other types of residential and commercial environments, our bed bug control services include:
A detailed bed bug inspection
Personalized bed bug treatments that use a combination of exterminating methods including physical removal, steam, and conventional bed bug products
Installation of mattress encasement(s) and bed bug monitors
A two-week follow-up bed bug service
For qualifying properties, our bed bug removal includes a 30-day bed bug re-treatment guarantee. Ask us for details!
Alamedan Valley, NM Bee, Wasp & Hornet Removal
To stop stinging insects from building nests in your home, on your home, or close by, contact Greenway Pest Solutions right away. Our local pest control team offers comprehensive bee, wasp, and hornet removal services in Alamedan Valley, NM that include:
A thorough stinging insect inspection
Removal of the stinging pests
Follow-up service
For honeybee infestations, we may call in a local beekeeper to remove a nest or swarm if it can be done safely rather than harm the pollinators. To learn more about our solutions for wasps and other stinging insects, please reach out today!
Alamedan Valley, NM Flea & Tick Control
Don't spend the summer worrying about fleas and ticks and the problems they cause. Instead contact Greenway Pest Solutions for effective flea and tick control in Alamedan Valley, NM. Our services include:
A comprehensive flea & tick inspection
Customized treatments that kill adult pests and disrupt reproduction efforts
Interior & exterior solutions
Installation of exterior bait stations & tick tubes in the yardA two-week follow up service
Fleas and ticks are annoying; worse, they spread illness. Protect your family with help from Greenway!
Commercial Pest Control In Alamedan Valley, NM
Insect and rodent infestations are bad news for businesses. Not only do they jeopardize your company's reputation and the facility, but more importantly, they have the potential to create health and safety issues for employees and customers.

For commercial pest control services in Alamedan Valley that protect people and property, Greenway Pest Solutions is the exterminating company to call!
When you partner with our pest management team, we will:
Deliver fast & responsive service
Offer affordable pricing
Take care of existing pest problems and stop new activity from occurring
For peace of mind and superior pest protection for your facility and grounds, reach out to Greenway today!
Additional Services In Alamedan Valley, NM
In addition to the pest control services mentioned above, our local company also offers weed control and sanitation services in Alamedan Valley.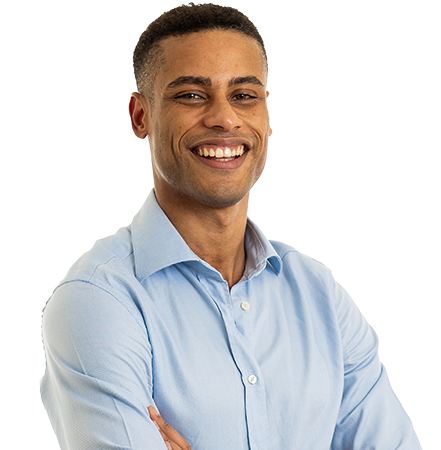 Greenway always has done a great job on my home inside and out. Their techs are very professional. I have been a customer for 2 years and will continue with their services.

Richard A. - Albuquerque, NM