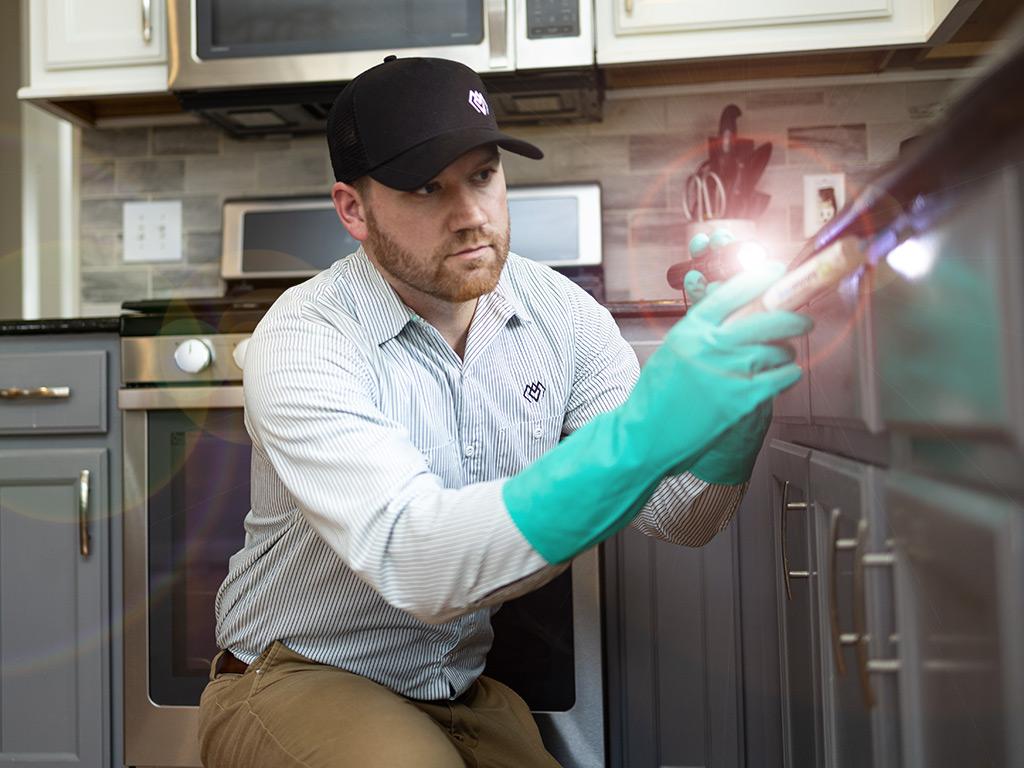 A home pest control plan that keeps insects and rodents out
When you sign up for Greenway's Premium Pest Control plan, you'll receive quarterly pest control services that create a barrier of protection that ants, spiders, centipedes, and other common house-infesting pests cannot penetrate. We don't just get rid of existing pest activity, we make sure pests don't come back!


Free Quote or call now! (505) 278-8899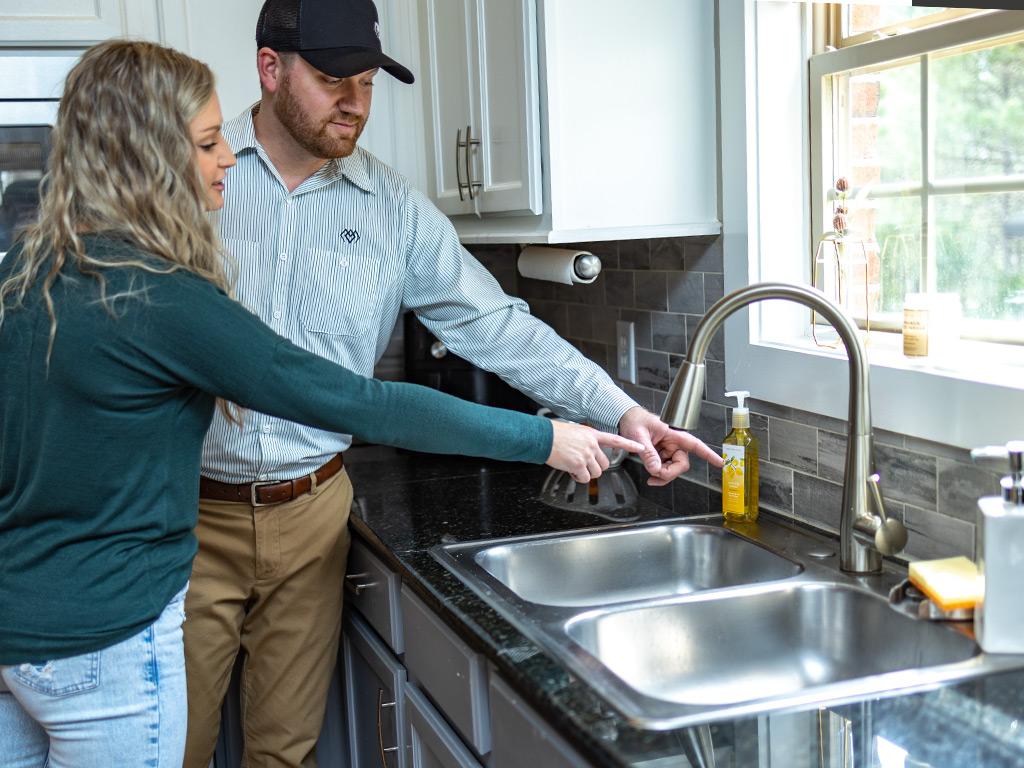 Guaranteed service with free call backs
At Greenway Pest Solutions, we are very serious about protecting your home from pests. Should a covered pest problem arise in-between scheduled seasonal service visits, we'll provide a free re-service.
Our Process
How Greenway's home pest control services work

Initial Inspection
During your initial service visit, our trained technician will perform a full inspection of your property to identify:
Existing pest activity
Potential entry points
Nesting sites

Harborage areas

Interior & Exterior Service
Based on the results of the initial inspection, your pest control technician will provide an interior & exterior treatment that would likely include:
Treating baseboards in the house and garage

Dusting plumbing
Baiting for ants and roaches, if necessary
Treatment for mice and rats inside, if applicable
Dusting beams and joints in the crawl space, if there is one
Foundation spray 3 ft up & 3 ft out
Treating wall voids, entry points & exterior lights
Sweeping & de-webbing eaves
Treating cracks & crevices in the driveway and walkway
Treating all ant mounds and problem areas in the yard
De-webbing bushes, playsets, and other areas where webs have developed

Setting exterior rodent stations, if necessary

What To Expect
Upon completing service, your pest control technician will let you know what to expect in the coming days and any other information essential to your plan.
Don't be surprised to see a slight increase in pest activity after your service as pest populations are disrupted. This is normal and nothing to worry about!
Within a few weeks, you should see activity drastically decline and with regular services performed every quarter, that protective barrier we established will prevent re-infestations from occurring.
Ongoing protection for your home and family
Because most pest problems originate from the outside of the home, a Greenway Pest Solution technician will return every season to inspect and treat the exterior of your home.
Interior service will be provided only if there's a problem or if you request it.

Free Quote or call now! (505) 278-8899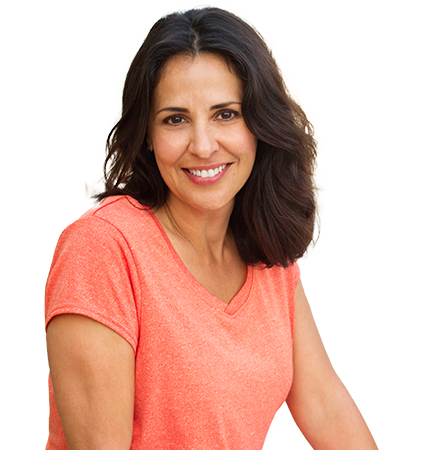 Logan was my technician and was exceptional. He showed up in the scheduled window and immediately got to work. He was very polite and friendly to my family. Give this man a raise!
Ashley R. - Albuquerque, NM
Frequently Asked Questions
Residential Pest Control FAQs
How much does home pest control cost?
At Greenway Pest Solutions, the cost of our home pest control services depends upon the size of your home and other factors. If you have a pest problem in or around your home and would like to find out how much it would cost to treat, simply request a free quote today!
What pests are included in the Premium Pest Control plan?
Pests covered under our Premium Pest Control plan include basic ants, box elder bugs, centipedes, crickets, earwigs, millipedes, paper wasps, silverfish, sow bugs, and spiders as well as some species of cockroaches. We also take care of mice and rats, fleas and ticks, German roaches, and scorpions but additional fees may apply.
Do I need to have my home treated every quarter?
Every new season brings a new pest problem. The only way to ensure that your home is pest-free all year long is to receive quarterly pest control services!