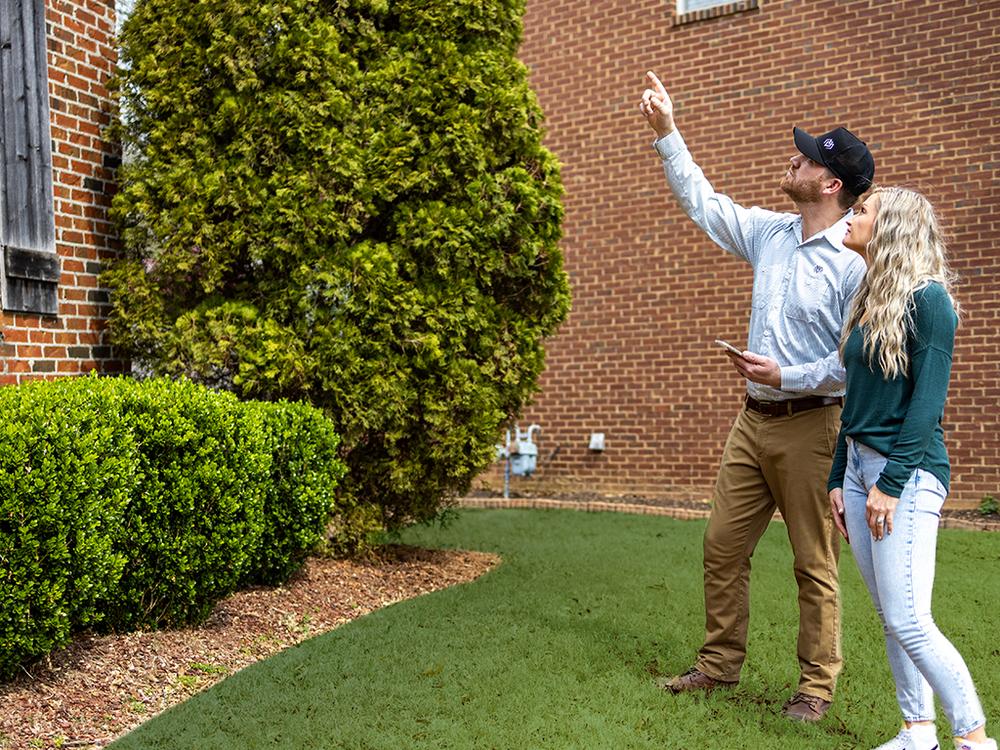 Contact Greenway at the first sign of a stinging insect problem
If you have mud daubers in your entryway, carpenter bees drilling in your deck, a nest in or near your home, or a swarm threatening to attack, it's time to call for help. Here at Greenway Pest Solutions, we offer effective solutions for all types of stinging insects in New Mexico.
Get Free Quote Or Call Today (505) 278-8899
How Greenway takes care of stinging insects
The best way to handle removing a nest or swarm from your property is to let the pest control pros at Greenway Pest Solutions take care of it.

Inspection & quote
When you reach out for help evicting bees, wasps, or hornets, we'll send one of our highly trained and fully licensed pest control specialists out to identify the type of stinging insect infesting your home or property. After a careful assessment, you'll be provided with a treatment recommendation and quote for the service.
Bee, wasp, or hornet removal
The method of treatment/removal really depends on type of stinging insect, the location of the infestation, and the severity of the problem. Our pest control specialists have the necessary tools, safety equipment, and knowledge to treat the problem in the best manner possible. And because we don't want to hurt pollinators, we may even call in a beekeeper if a nest or swarm can be removed safely.
Follow-up service
In order to ensure the stinging insect problem has been resolved, Greenway Pest Solutions will schedule a follow-up visit, typically within one week of the initial treatment.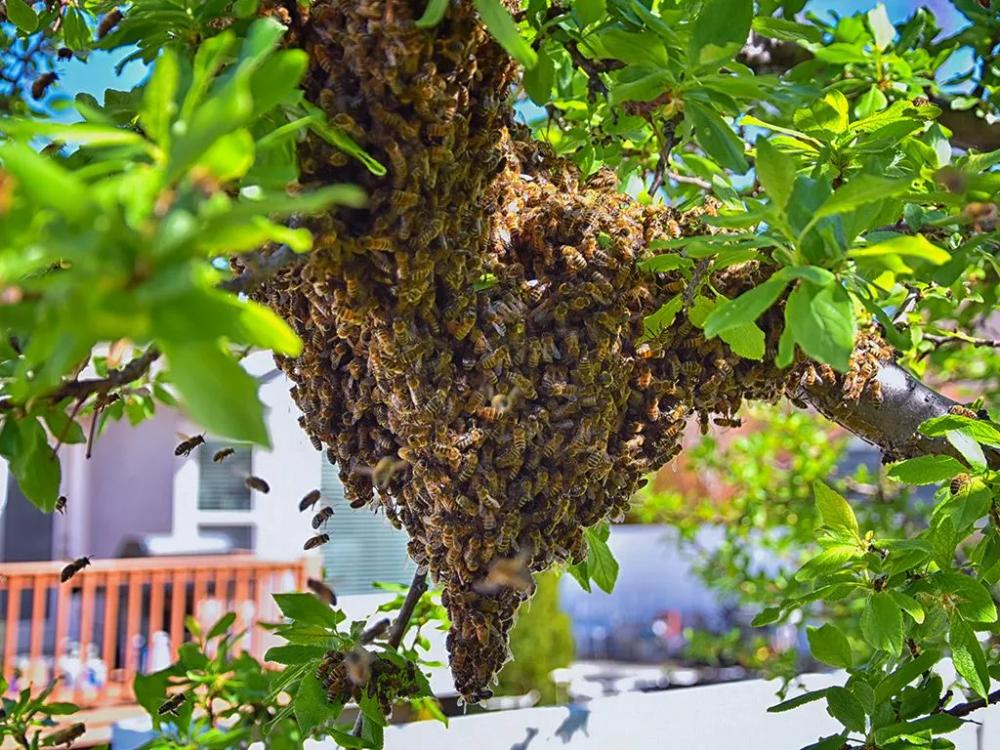 Bees, wasps, and hornets are more than a nuisance pest problem
When it comes to stinging insects, be careful
Although not all stinging insects are easily provoked, the same cannot be said of Africanized honey bees. In order to avoid swarm attacks or stings from bees and encounters with other stinging pests, you should:
Be aware of your surroundings and if you hear buzzing or humming move away from that area right away.
Use caution when entering outbuildings.
Never disturb a swarm or colony!
If you observe bees or other stinging insects entering and exiting the same area, this may indicate a nest or swarm is present. In that situation and to avoid injury or risk to yourself and others, contact Greenway Pest Solutions right away.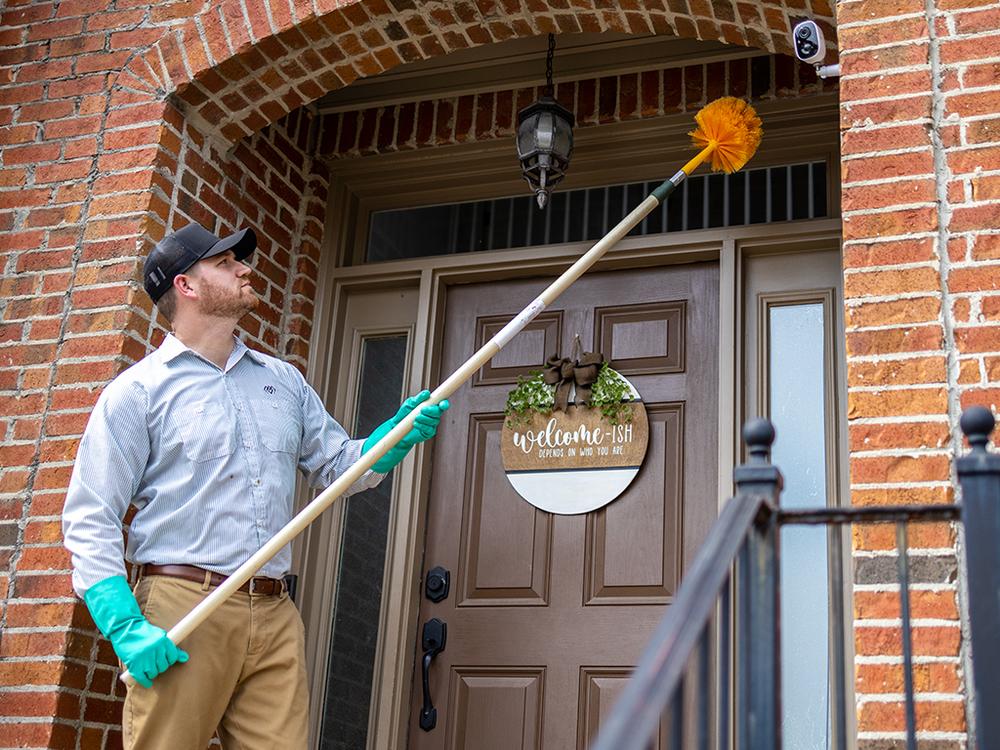 Take the sting out of bees, wasps & hornets with ongoing service
Sign up for ongoing protection against stinging insects
In addition to our one-time bee and wasp nest and swarm removal services, Greenway Pest Solutions also offers homeowners ongoing protection against stinging insects when they sign up for our Premium Pest Control plan. Learn more about our year-round home pest control program or simply click the button below to request a free quote.
Get Free Quote Or Call Today (505) 278-8899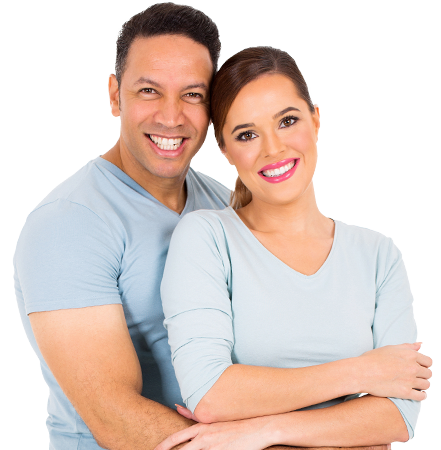 Technician Angel has serviced my residence, and both my children for nearly five years. He always goes out of his way to ensure that all three locations remain as "bug-free" as humanly possible. If/when we notice and influx of insects beginning to show up, Angel has ALWAYS been very responsive. We have had issues with those in admin, for some reason they could not decipher Chris Sr and Chris Jr., although there are two different addresses, and they repeatedly would charge the wrong account. It wasn't until I notified Angel on each occasion who would handle the discrepancy. Honestly, had it not been for Angel we would have gone with another company long ago, but his attentiveness, attention to detail, professionalism, and care for clients is why we decided to stay with Greenway. He is definitely an asset to your company.
Unity & Faith Ministries Of Rio Rancho New Mexico - Rio Rancho, NM
Frequently Asked Questions
Bee & Wasp Removal
It is never our intention to kill honey bees; we understand the job they have is vital. That's why we'll work with local beekeepers to remove honey bees without harming them.
What are Africanized honey bees?
Africanized honey bees, also known as killer bees, are a hybrid species of the Western honey bee.
How much does bee and wasp removal cost?