Local Pest Control Pros Serving Albuquerque, NM
Greenway Pest Solutions, a local pest control company serving Albuquerque, NM offers comprehensive pest control services that not only eliminate pests already active in homes and businesses but also prevent new infestations from occurring. With years of industry experience, property owners and managers in Albuquerque can count on our team to get rid of ants, cockroaches, mice, and mosquitoes as well as other common pests in Albuquerque.
Active Pests In Albuquerque, NM
Home Pest Control In Albuquerque, NM
If you're searching for home pest control services in Albuquerque that stop nuisance and potentially damaging insects and rodents from infesting your home, contact Greenway Pest Solutions today! Our quarterly pest control services offer year-round pest protection and include:
An initial inspection to identify existing pest problems
A full interior and exterior service to treat for ants, earwigs, rodents, or whatever pests have infested the house and property
Pest control treatments every quarter to keep the protective barrier in place and pests out
Free callbacks – should a covered pest problem arise in-between services, we'll provide re-service at no charge
Don't wait for pests to infest your home, contact Greenway Pest Solutions and let our team provide the necessary services that will give you peace of mind.
Albuquerque, NM Bed Bug Treatments
If you've woken up with what you think are bed bug bites or have discovered live bugs hanging out on your mattress seams, contact Greenway Pest Solutions today. We offer proven bed bug control services in Albuquerque that are ideal for single-family homes, apartments, hotels, and other types of residential and commercial environments.
When you contact us to get rid of bed bugs in your home or business, here's what you can expect:
A thorough bed bug inspection to identify adult bed bugs as well as nymphs and bed bug eggs
A customized bed bug treatment that would likely include a combination of methods including physical removal, steam, and conventional bed bug products
Installation of mattress encasement(s) and bed bug monitors
A follow-up bed bug service within two weeks of the initial treatment
For qualifying properties, Greenway Pest Solutions offers a 30-day bed bug re-treatment guarantee. Ask us for details!
Bee & Wasp Removal In Albuquerque, NM
To stop bee and wasp activity on your property, contact Greenway Pest Solutions at the first sign of a stinging insect problem. When you do, we will:
Conduct an on-site inspection to locate nests and or the swarm on your property
Provide you with a treatment quote that is based on your unique situation
A Greenway Pest Solutions specialist using the right tools and safety equipment will take care of the problem – whether that's a nest that needs to be knocked down or a swarm that needs to be relocated
Provide the necessary follow-up service to ensure the stinging insect problem has been solved
Don't wait for an encounter with bees or wasps, contact Greenway Pest Solutions for bee and wasp removal in Albuquerque today!
Seasonal Mosquito Control In Albuquerque, NM
If worry about mosquitoes and the illnesses they spread is keeping your family indoors, contact Greenway Pest Solutions for seasonal mosquito control in Albuquerque today!
Our local pest control company has the expertise to significantly reduce mosquito activity and provide the necessary treatments when these biting pests are most active- typically May through October.
When you sign up for Greenway's mosquito control, we will:
Complete an initial inspection of your property to identify areas where mosquitoes rest and where they breed
Provide an initial service that targets adult mosquitoes and mosquito larvae
Perform mosquito fogging, install mosquito traps, and treat rain barrels, water troughs, and fish ponds, if applicable
After the initial service, we'll return every month (May-Oct) to re-treat your property and check mosquito traps.
In addition to our seasonal treatments, Greenway Pest Solutions offers one-time mosquito treatments for outdoor events including branding days. Simply give us a call today to learn more or to sign up for service!
Commercial Pest Control In Albuquerque, NM
Here at Greenway Pest Solutions, we provide commercial pest control services in Albuquerque that include:
Fast, responsive service
Affordable prices
Working with highly trained and fully licensed pest control specialists
Ideal for all types of businesses and industries, our commercial pest management programs are customized to the needs of the businesses and are determined only after we've performed a thorough inspection and evaluation of the facility and grounds. Once we have a clear understanding of pest activity, likely harborage areas, resource sites, sanitation problems that encourage pest activity, and potential entry points, we will develop a plan and complete the initial service.
As dictated by your customized plan, a Greenway pest control specialist will return at regular intervals to ensure insects and rodents don't have the chance to take over.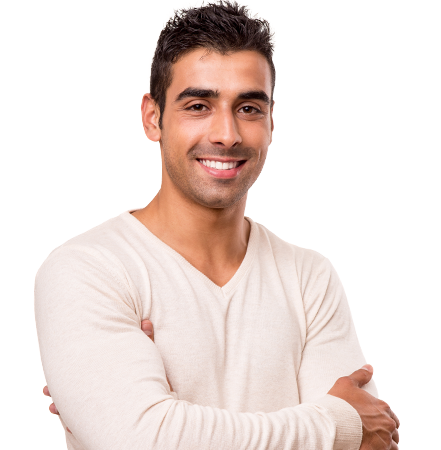 Edgar was the provider of our initial services. He did an amazing job and clearly explained all services, guarantees and treatments. Very good and kind service.

Steven H. - Albuquerque, NM