Searching For Pest Control In Corrales, NM?
If you're on the search for a reliable pest control company that services Corrales, contact Greenway Pest Solutions today! Since 2016, our team of experienced pest control specialists have been exterminating insects and rodents from homes and businesses and are ready to help you protect your property.
Active Pests In Corrales, NM
Home Pest Control In Corrales, New Mexico
Uncovering a pest problem in your home is not only unsettling, left un-treated it can leave your property damaged and your family in poor health. That's why Greenway Pest Solutions offers home pest control services in Corrales. Not only do our highly trained and fully licensed pest control pros accurately identify pest activity, but they also eliminate the current infestation. What's more, when homeowners sign up for our year-round plan, we create and maintain a barrier of protection around the house that ants, spiders, and other pests cannot avoid! Plan benefits include:
An initial inspection of the house and property
Interior and exterior service to eliminate existing pest problems
Exterior treatment every quarter to ensure pests don't have the opportunity to get inside
To learn more about our residential solutions or to sign up, please reach out today!
Corrales, NM Mosquito Control
If you're tired of swatting at mosquitoes every time you step outdoors and would prefer to spend the summer not covered in itchy mosquito bites, contact Greenway Pest Solutions today! We offer seasonal mosquito control in Corrales that include monthly treatments May through October. During each visit we will:
Use a mosquito fogger to treat soil, grass, gravel, flowers, bushes, non-bearing fruit and nut trees, and other mosquito hot spots
Install and monitor mosquito traps
Treat rain barrels, water troughs, koi ponds, and fish ponds to stop mosquitoes from breeding
In addition to our seasonal service, we also offer one-time mosquito treatments for outdoor events. To learn more about mosquito control services in Corrales, contact Greenway Pest Solutions.
Bee, Wasp & Hornet Removal In Corrales, NM
Unfortunately, when bees, wasps, and hornets establish nests too close to homes (or inside them), they pose a serious risk to people and property. If you've found a nest on your property, the best way to proceed is to contact Greenway Pest Solutions right away. Our local pest control team offers bee, wasp, and hornet removal in Corrales, NM that include:
A comprehensive stinging insect inspection
Nest and stinging insect removal
A follow-up visit to ensure the issue has been fully resolved
Reach out today to learn more or to schedule service.
Flea & Tick Control In Corrales, NM
If you're concerned about fleas and ticks in your home and in your yard, Greenway Pest Solutions has the answer – give us a call to schedule your flea and tick control service in Corrales! When you do, we'll dispatch one of our licensed pest control pros to your home to inspect your property, identify problem areas, and determine the severity of the infestation. While we'd love to treat the same day, there is some prep work required on the part of the homeowner before we can treat. We'll explain next steps and schedule the treatment.
Here's what we'll do when we return to treat:
Perform an interior treatment to address fleas and ticks already inside
Fog around the house including the grass, bushes, tall brush, plants, yard debris, mulch, pine straw & retaining walls
Install exterior flea & tick bait stations
Set up tick tubes in the yard
We'll also return within two weeks, to evaluate your property and treat if necessary. You don't have to spend the summer worrying about these biting pests, contact Greenway Pest Solutions today!
Commercial Pest Control In Corrales, NM
When it comes to insects and rodents, businesses must maintain a zero-tolerance policy and do everything they can to keep pests away from their customers, employees, and facilities. At Greenway Pest Solutions, we offer commercial pest control services in Corrales that accomplish just that. If you're searching for a pest management provider for your company, contact Greenway Pest Solutions. Here's what you can expect when you partner with us:
Fast & responsive service
Affordable pricing
Superior customer service
Highly trained & fully licensed pest control professionals
Proven strategies that eliminate & prevent pest activity
For peace of mind and superior pest protection for your facility and grounds, reach out to Greenway today!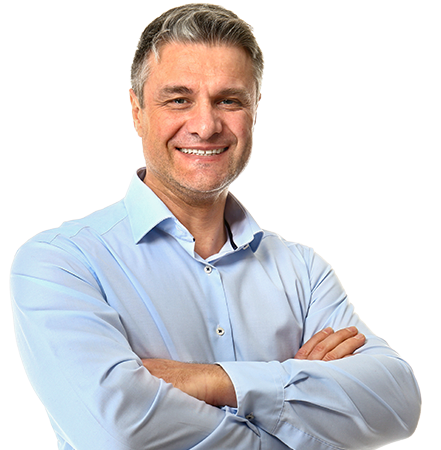 Gerardo P. came to do my service today and did a wonderful job! Always takes good care of the house. He did the frontyard back yard and the inside of the house in no time! Phenomenal service!

Jonathan H. - Albuquerque, NM