Effective Pest Control Pros In Las Cruces, NM
Since 2016, Greenway Pest Solutions has been eliminating insect and rodent infestations in Las Cruces and are ready to help you! Whether you own a home or a business, if you need help exterminating nuisance and potentially harmful or destructive pests from your property, our team of licensed pest control specialists are ready to help.
Active Pests In Las Cruces, NM
Home Pest Control In
Las Cruces, NM
If you've got spiders crawling across the kitchen floor, are hearing noises in the walls at night, or have discovered pests elsewhere in your home, contact Greenway Pest Solutions. Our local pest control company offers year-round home pest control services in Las Cruces that stops ants, cockroaches, and other pests from settling into your home.
In fact, our quarterly pest control plan is a great choice for Las Cruces homeowners who often find insects and rodents in or around their homes. It starts with an initial inspection and is followed by an interior and exterior service that includes:
Treating baseboards in the house and garage
Baiting for ants and cockroaches, if necessary
Treatment for mice and rats
Dusting plumbing and beams
Dusting joints in the crawl space (if there is one)
Treating wall voids, entry points, and exterior lighting
Treating cracks and crevices in the driveway and walkway
Yard treatments for ant mounds
De-webbing bushes, playsets, and other areas where webs have been established
And more
What's more, when you sign up for our ongoing services, we'll return every season to make sure that pests don't have the chance to re-infest!
Best Rodent Control In Las Cruces, New Mexico
What do you do if you find a mouse in the house? Where do rats live when they invade? If you've got questions about rodents or worse, suspect that mice or rats have infested your home or business, contact Greenway Pest Solutions right away! We offer rodent control services in Las Cruces that start with a thorough inspection to determine:
The type of rodent
The severity of the infestation
Where rodents are nesting
How rodents are getting in
Once we've reviewed our findings, we'll get to work eradicating the existing rodent population with targeted interior treatments and installation of exterior rodent stations. In the end, we're confident that you'll be more than happy with our rodent extermination services. Reach out today for more information or to request a quote!
How Do I Treat My Yard For Mosquitoes In Las Cruces, NM?
If you're tired of dealing with mosquitoes in your backyard every spring and summer, you've probably asked yourself this question more than once. The best way to protect your family from mosquito bites is to call Greenway Pest Solutions and sign up for seasonal mosquito control in Las Cruces, NM!
Our team of exterminators are well-versed in all things mosquitoes, and when you reach out for help fighting these biting pests, we will:
Inspect your property to locate mosquito hotspots
Mosquito fog your property including the soil, grass, gravel, flowers, bushes, and non-bearing fruit and nut trees
Install mosquito trapping stations
Treat any rain barrels, water troughs, and fish ponds you have on your property
After our initial service, we'll return every month May through October to re-treat, check traps, and to ensure that we've drastically reduced the mosquito population. Don't let mosquitoes drive you indoors, contact Greenway Pest Solutions today and take back your yard!
The Most Effective Way To Get Rid Of Fleas & Ticks In Las Cruces, NM
Unfortunately, mosquitoes aren't the only biting pest to effect property owners in Las Cruces, fleas and ticks are quite active over the spring and summer too. If you're ready to protect your family and pets, contact Greenway Pest Solutions for effective flea and tick control in Las Cruces!
When you reach out to us for help getting rid of fleas and ticks, we'll start by inspecting your home and property to identify problem areas and determine the severity of the infestation. After that, we'll develop and implement a customized plan that typically includes:
Interior flea and tick treatments that focus on cracks, crevices, and voids of your home
Exterior fogging to kill fleas and ticks that are lurking around your property
The set up of exterior flea and tick bait stations
Tick tubes installed in the yard
Follow-up service within two-weeks of your initial service
Stop worrying about fleas and ticks biting your family and pets; contact Greenway and let our team take care of these pests!
Las Cruces, NM Bed Bug Control
If you suspect bed bugs have infested your single-family home or your business, contact Greenway Pest Solutions for proven bed bug control in Las Cruces. The smart choice in bed bug exterminating, our services include:
A comprehensive bed bug inspection
Customized bed bug treatments
Installation of bed bug mattress encasements and bed bug monitors
Follow-up services to ensure we've solved your bed bug problem
Our team of bed bug exterminators uses a combination of physical removal, steam, and conventional bed bug products to eliminate all stages of bed bugs – that's adults, nymphs, and bed bug eggs!
Don't wait for your bed bug problem to spread, contact us at the first sign of a bed bug problem.
Bee & Wasp Removal In Las Cruces, New Mexico
While we need bees and other stinging insects for pollinating plants and crops, it's also necessary to prevent them from getting too close to your family. That's why Greenway Pest Solutions offers bee and wasp removal in Las Cruces. If you've found a nest attached to your house, in a nearby tree, or you've noticed stinging insect activity near where your family spends time outside, you can count on us to take care of the problem.
How we'll treat the problem really depends on the type of stinging insect, where it's located, and how severe the problem is. Regardless of how we treat, our pest control specialists come equipped with the right tools and safety equipment which means you won't have to worry about bees or wasps harming your loved ones.
For more information, please reach out to Greenway Pest Solutions.
Commercial Pest Control In Las Cruces, NM
Pests are bad news for business. Not only do they threaten your company's reputation, but they can also damage equipment and the building, shut down your operations, and even jeopardize the health and safety of employees and customers. If your company is searching for a pest control company that offers commercial pest control in Las Cruces, Greenway Pest Solutions is the ideal choice.
When you choose our experienced team, here's what you can expect:
Fast & responsive service
Customized solutions that fit your company's need
Affordable prices
Pest control specialists that are highly trained and fully licensed
Reach out today to request a commercial pest control quote from Greenway!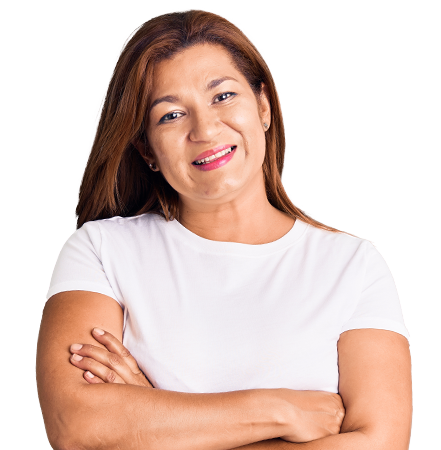 Kase did our yard and was very professional and polite. He addressed all our concerns.
Sandra A. - Albuquerque, NM