June 7, 2023
Is It Normal To See Live Cockroaches During The Day?
When it comes to cockroaches, most sightings occur after dark and often by accident. For example, you sneak into the kitchen for a late-night snack, turn on the light only to watch a roach scurry under the fridge. It's not a great feeling to uncover a cockroach infestation but if you're seeing them during the daytime, there's greater cause for concern. In this blog post, we'll explain why it's not normal to see live cockroaches during the day and what homeowners in Albuquerque, Corrales, and throughout New Mexico should do if they discover cockroaches in their homes.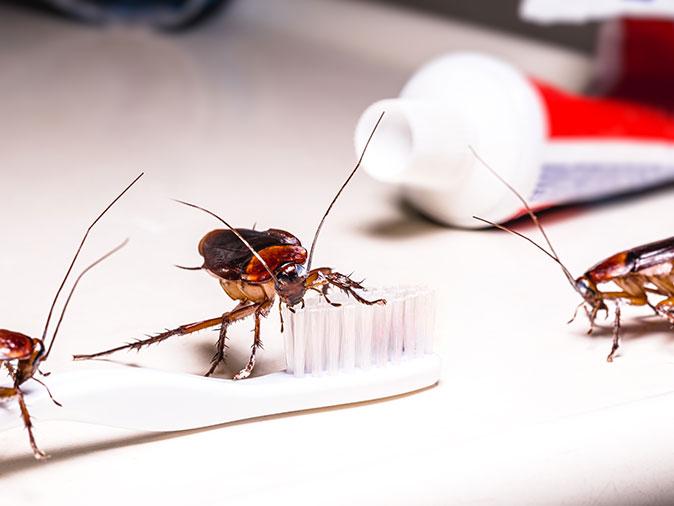 House-infesting cockroaches in Albuquerque, Corrales & Central NM
In our region, property owners are likely to encounter a few types of cockroaches, including the German, American, and Oriental species.
German cockroaches: Speedy breeders, they are small, light brown, and have two dark stripes on their heads.
American cockroaches: Larger than their German counterparts, these roaches have reddish-brown bodies and a single yellow band that runs behind their heads.
Oriental cockroaches: These shiny black/dark brownish roaches, also called black beetles, are larger than German roaches but smaller than American.
Overcrowding pushes roaches out into the open during daylight hours
Seeing cockroaches during the day is abnormal because these disease-spreading pests are nocturnal and typically move about under the cover of darkness. If you're seeing live cockroaches crawling inside your home during the day, there's a good chance overcrowding has forced them out into the open. In other words, the cockroach infestation is so great, that there's not enough room for them in the usual hiding places.
How likely are cockroaches to bite?
If you're worried that an accidental encounter with a cockroach might result in a bite, the chances are slim of that happening. They'd rather search through garbage cans and look for other food sources then mess with you.
We should mention though that some species of cockroaches could bite if they feel threatened, but don't worry, their bites aren't usually dangerous.
Of course, there are other health risks associated with cockroaches
Unfortunately, cockroaches are more than nuisance pests; their droppings and saliva can lead to allergens and even trigger asthma attacks. Another health risks linked to cockroach infestations is food contamination from bacteria spread by roaches.
Can you stop a cockroach infestation?
While there are plenty of home remedies that claim to get rid of roaches, the results usually prove otherwise. Really, the best way to stop a cockroach infestation is to contact a licensed pest control company that offers professional cockroach control. At Greenway Pest Solutions, we've been taking care of roach infestations and other pest problems in Albuquerque and throughout our Central New Mexico service area since 2009, and have the tools, knowledge, and experience to help property owners exterminate cockroaches.
In fact, we offer home pest control services that start as low as $35/month and offer year-round home protection from common house-infesting pests. It includes:
An initial inspection to evaluate the existing pest problem
Interior and exterior service to address cockroaches and other pests already active in the house and on the property
Quarterly service visits designed to keep pests away
Don't let cockroaches or any other pests take over your home, contact Greenway Pest Solutions at the first sign of a problem. Better yet, reach out today to sign up for home pest control services and we'll prevent insects and rodents from infesting!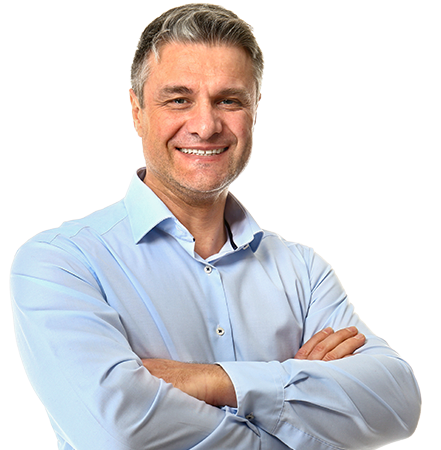 Gerardo P. came to do my service today and did a wonderful job! Always takes good care of the house. He did the frontyard back yard and the inside of the house in no time! Phenomenal service!

Jonathan H. - Albuquerque, NM