Local Exterminators Serving Santa Fe, NM
Are you searching for a local New Mexico pest control company that offers effective pest control services in Santa Fe? If so, you've come to the right place! Greenway Pest Solutions has been exterminating insects and rodents from homes and businesses in Santa Fe since 2009 and is ready to help you get rid of cockroaches in the bathroom, ants in the house (or nesting along your driveway), and other pest problems that pop up.
Active Pests In Santa Fe, NM
Home Pest Control Services In Santa Fe, NM
If you're ready to stop nuisance and potentially damaging insects and rodents from making your home their own, reach out to Greenway Pest Solutions today! Our home pest control services in Santa Fe include:
Year-round pest protection
Quarterly pest control services
An initial inspection and treatment to take care of existing pest problems
Exterior treatments, interior if necessary
Free callbacks if a covered pest problem arises in between service visits
Don't let pests disrupt your lives, jeopardize your family's good health, or damage your property, Greenway Pest Solutions is here to help!
Cockroach Control In Santa Fe, NM
Cockroaches are a very common pest problem in Santa Fe, New Mexico, and with good reason. They are resilient bugs and get an A+ on their reproduction efforts. If you've discovered cockroaches in your home or business and are ready to get rid of them, contact Greenway Pest Solutions.
Our professional pest control services are the ideal solution for American cockroaches, German cockroaches, and Oriental roaches. You can count on our local pest control specialists to evaluate and treat your cockroach problem, no matter how severe.
Santa Fe, NM Ant Control
Do you ever get the feeling that tiny black ants are taking over your home or have pavement ants nesting up and down your driveway or sidewalks? If you answered yes to either, you're in good company. Homeowners in Santa Fe and across New Mexico often find ants infesting their properties in order to find food and water sources. Unfortunately, if their searches yield results they won't leave unless helped.
That's where Greenway Pest Solutions comes in. If you're tired of dealing with these pests, we offer effective ant control services in Santa Fe. Give us a shout today to find out how we can help you get rid of ants!
Seasonal Mosquito Treatments In Santa Fe, NM
If you want to enjoy your outdoor living space without being bitten by mosquitoes, contact Greenway Pest Solutions for seasonal mosquito control in Santa Fe today!
Our team of pest control specialists has the tools and expertise to drastically reduce mosquito activity and provide the necessary treatments when these biting pests are most active- typically May through October.
When you sign up for Greenway's mosquito control, we will:
Complete an initial inspection of your property to identify areas where

mosquitoes

rest and where they breed

Provide an initial service that targets adult mosquitoes and mosquito larva
Return every month (May through October) to perform mosquito fogging, install mosquito traps, and treat rain barrels, water troughs, and fish ponds, if applicable
In addition to our seasonal treatments, Greenway Pest Solutions offers one-time mosquito treatments for outdoor events including branding days. Reach out today with any questions you may have about the service or to sign up!
Commercial Pest Control In Santa Fe, NM
At Greenway Pest Solutions, we provide commercial pest control services in Santa Fe that include:
Fast, responsive service
Customized solutions
Working with highly trained and fully licensed pest control specialists
When you partner with Greenway Pest Solutions, we'll develop a commercial pest management plan specifically for your business only after we've performed a thorough inspection and assessment of your facility and grounds. Based on our findings and depending on the pest activity, likely harborage areas, resource sites, sanitation problems, and potential entry points we discover, we will develop a plan of action and complete the initial service.
A Greenway pest control specialist will return at regular intervals to ensure insects and rodents don't have the chance to take over.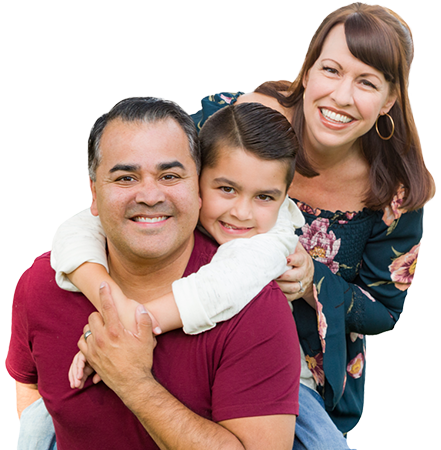 Our experience with Greenway has been outstanding. Alex was pleasant and respectful during the pest control seasonal service at our home. We highly recommend Greenway Pest Control Solutions for future services.


Leonard M. - Albuquerque, NM