Mosquito prevention tips for New Mexico residents
Although summer doesn't officially start until June 21 of every year, mosquitoes don't wait for the calendar to announce the season's arrival before turning up. No, they become active as soon as the conditions are ideal. And if there's been plenty of spring rain and river runoff… well, all the better. In this article, we'll explain how standing water contributes to a robust mosquito population in Albuquerque and communities throughout New Mexico and offer tips and suggestions on how to mosquito-proof your yard and minimize your family's exposure to mosquitoes so that you can enjoy your outdoor living space.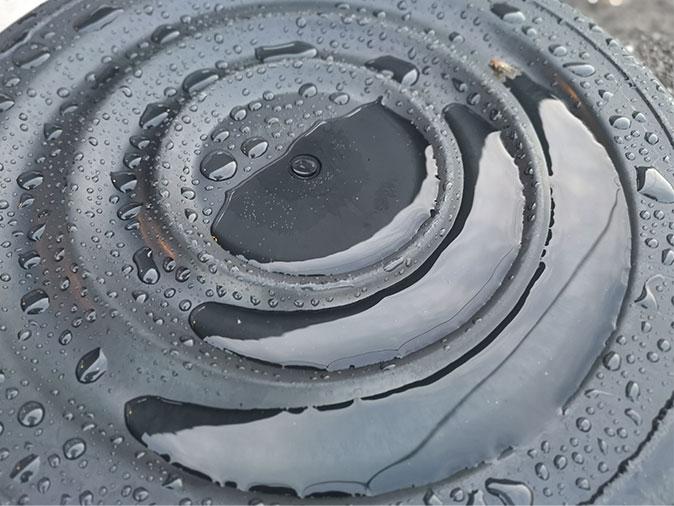 What's water got to do with mosquitoes?
A lot actually. You see, female mosquitoes need slow-moving or standing water to reproduce because that is where they lay their eggs. When there's an abundance of rainfall, water collects in just about anything that can hold it and suddenly old tires, empty flowerpots, and tarps become prime mosquito breeding spots.
How to mosquito-proof your yard this summer
If you'd prefer not to be covered in mosquito bites this summer or worry about mosquito-borne illness being transmitted to your family, we don't blame you. To accomplish this, you'll need to address the water situation in your yard but also take other steps to make your property less appealing to these biting pests. With that in mind, our pest control pros have put together the following mosquito prevention tips:
Keep in mind, mosquitoes only need a tiny amount of water to breed so it's important to search your property carefully and not dismiss standing water that might otherwise escape your attention. Common mosquito breeding sites include:
Tarps
Trashcan lids
Grill covers
Tires
Flower pots
Watering cans
Buckets
Kiddie pools
Wherever you find rainwater collecting, simply dump it out and make sure it doesn't offer mosquitoes a spot to breed next time around. Additionally, if your home has gutters, make sure clogs are creating pools for mosquitoes to breed in and that downspouts diver water away from the foundation.
Keep your lawn looking good
It might surprise you, but mosquitoes are attracted to yards that offer them a place to rest and shelter from wind and other threats. Here are a few ways you can make your yard less appealing to mosquitoes:
Cut your grass regularly and pick up grass clippings
Dethatch your lawn
Do not overwater your lawn
Clear away leaves, twigs, and other organic material
Eliminate thick vegetation
Consider using a compost bin with a tight-fitting lid
Do not leave your pet's water bowl outside for extended periods of time
How to protect your family from mosquitoes
In addition to implementing the mosquito prevention tips above, here are a few suggestions on how you can minimize your family's exposure to mosquitoes:
Use EPA-registered mosquito repellent to treat your clothes and exposed skin
Wear long-sleeved shirts, pants, and other protective clothing
Try to limit your time outside at peak mosquito hours (dusk to dawn)
Keep doors and windows closed in order to stop mosquitoes from getting inside
Repair or replace torn window screens
Cover strollers with mosquito netting
Contact Greenway Pest Solutions for seasonal mosquito control!
For effective mosquito control in that significantly reduces mosquito activity and allows you to enjoy your yard to the fullest, reach out to Greenway Pest Solutions today! Our New Mexico pest control company offers seasonal mosquito treatments in Albuquerque, Los Alamos, and Santa Fe as well as in many other communities throughout our state.
When you choose our team of exterminators to help you fight mosquitoes, we will:
Inspect your property to locate mosquito resting and breeding sites
Use a mosquito fogger to treat soil, grass, gravel, flowers, bushes, non-bearing fruit and nut trees, plants, and other mosquito hot spots
Install mosquito trapping stations on your property
Treat rain barrels, water troughs, koi ponds and the like with products that ensure mosquito eggs cannot hatch
Return every month May through October to treat your property and water sources and to check mosquito traps
Don't let mosquitoes keep your indoors this summer, contact Greenway Pest Solutions and let us reclaim your outdoor living space!