If You Have A Pest Problem In Sunland Park, NM, Greenway Can Help!
Here at Greenway Pest Solutions, we've been taking care of pest problems in New Mexico homes and businesses since 2009 and are ready to deliver the best pest control services in Sunland Park! If you've got ants, spiders, mice, and other pests trying to take over your home (or at least part of it) or have roaches, rats, and other pests infesting your business, reach out to the local pest control specialists at Greenway today!
Active Pests In Sunland Park, NM
Home Pest Control In Sunland Park, NM
Stop searching for home pest control services in Sunland Park and contact Greenway Pest Solutions! Our local exterminators understand how annoying and destructive insects and rodents can be and are ready to help homeowners exterminate their pests, no matter how tough. What's more, we offer a year-round home pest control plan that includes:
An initial inspection to identify existing pest pressures
A full interior and exterior service to eliminate pests already active in or around homes
Quarterly pest treatments to maintain a protective barrier against house-infesting pests
This plan is also includes free callbacks, which simply means if a covered pest problem develops in between service visits, we'll return to take care of the problem at no charge! Give us a call to learn more or simply request a free quote.
Mosquito Control In Sunland Park, NM
Do you want to enjoy your outdoor living space without being covered in mosquito bites or worrying about the illnesses mosquitoes are capable of transmitting when they come for a blood meal? If you answered yes, contact Greenway Pest Solutions to sign up for mosquito control in Sunland Park, NM!
When you hire our team to provide seasonal mosquito treatments, we'll service your property every month May through October. During each service visit, we will:
Use a mosquito fogger to treat soil, grass, gravel, flowers, bushes, non-bearing fruit trees, and other mosquito hot spots
Install and monitor mosquito traps
Treat rain barrels, water troughs, and other water sources with products that are safe for those areas
Now, if you're looking for mosquito control for an event, we can help with that too! In fact, we offer one-time mosquito treatments in Sunland Park that are the ideal solution for outdoor weddings, corporate events, and other outdoor events.
Bee, Wasp & Hornet Removal In Sunland Park, New Mexico
If you find stinging insects nesting in, on, or around your home, contact Greenway Pest Solutions right away. Bees, wasps, and other stinging pests can be quite aggressive and result in single or multiple stings, depending on the species. The best way to take care of stinging insects is with professional help.
Greenway's bee, wasp, and hornet removal services in Sunland Park, NM includes:
An initial inspection to determine the type of stinging pest and the severity of the problem
Removal of the stinging insect
A follow-up service to make sure the problem was successfully resolved
When it comes to stinging insects, you really can't be too careful. Contact the experts who have the experience and tools necessary to remove bees, wasps, and hornets; reach out today!
Flea & Tick Control In Sunland Park, NM
You could spend your summer fight fleas and ticks on your own or you could call Greenway Pest Solutions for effective flea and tick control in Sunland Park. While it's your choice, we highly recommend the latter and here's why:
We perform a comprehensive flea & tick inspection
We customize our flea and tick treatments
We will follow up to ensure that the initial treatment took care of these biting pests
From interior flea and tick treatments to exterior fogging to exterior flea and tick bait stations to tick tubes in the yard – you can count on our team to use the strategies that we know exterminate fleas and ticks!
Commercial Pest Control In Sunland Park, NM
Here at Greenway Pest Solutions, we offer commercial pest control services in Sunland Park, NM that address existing infestations and actively prevent new pest problems from developing. When your company partners with our local pest control experts, we will:
Send out highly trained and fully licensed pest control specialists
Deliver fast, responsive service
Customize your pest management plan to fit your exact needs
Say goodbye to cockroaches, rats, and other pests that can damage your facility, introduce health risks, and temporarily shut your business down! Reach out to Greenway Pest Solutions today.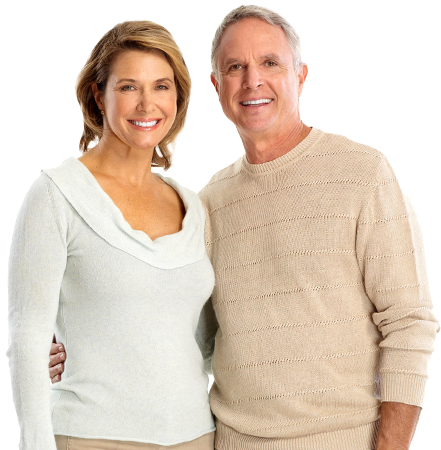 Derick is the most respectful service technician i have ever meet in a long time. He's very professional. As a business owner i would hire this young man in a flash. Greenway Pest Solutions is extremely lucky to have Derick on there team. Thanks Derick!
Eclipse Water Well Services - Rio Rancho, NM