Reliable Pest Control Pros Serving Belen, New Mexico
Since 2016, Greenway Pest Solution has been delivering reliable and affordable pest control services for insect and rodent infestations in Belen, Albuquerque, and Las Cruces as well as throughout our New Mexico service area. If you're a property owner battling cockroaches, mice, or other pests in your home or business, our experienced team of pest control pros is ready to help!
Active Pests In Belen, NM
Home Pest Control In
Belen, NM
Protecting your family and home from house-infesting pests isn't as easy as it may seem, and simply killing the bugs you see in the kitchen or trapping a mouse or two won't stem the flow of pest activity. If you're a homeowner who's tired of fighting insects and/or rodents, contact Greenway Pest Solutions for help!
We offer ongoing home pest control services in Belen that include:
An initial inspection to identify current pest activity, potential entry points, and nesting sites
An initial interior and exterior pest treatment to eliminate existing pest problems
Quarterly pest treatments to prevent pests from re-infesting
Request a free pest control quote today or reach out if you'd like more information!
Belen, NM Mosquito Control
If you're ready to stop worrying about mosquitoes and start enjoying your outdoor living space, it's time to call Greenway Pest Solutions! Offering seasonal mosquito control in Belen, our fully licensed pest control specialists will:
Inspect your property to locate mosquito resting and breeding sites
Spray grass, gravel, non-bearing fruit trees, plants, and other areas where mosquitoes are likely to be
Install mosquito trapping stations
Treat rain barrels, koi ponds, and fish ponds with products that stop mosquitoes from breeding
Return every month May through October to ensure your property does not host a significant mosquito population
Don't let these biting pests keep you indoors, reach out to Greenway Pest Solutions today!
Best Flea & Tick Control In Belen, NM
If you've discovered fleas or ticks in your home or yard, it's time to call Greenway Pest Solutions.
Our exterminating company offers flea and tick control services in Belen that target these biting pests both indoors and out. When you sign up for this service, we'll send out one of our highly trained and fully licensed pest control specialists to:
Perform an interior treatment to address fleas and ticks that have made it indoors
Fog around the house including the grass, bushes, tall brush, plants, yard debris, mulch, pine straw & retaining walls
Install exterior flea & tick bait stations
Set up tick tubes in the yard
In addition to our initial service, we'll also return within two-weeks to re-evaluate and continue treatment if the problem persists. With our pest control pros on the case, you can spend your summer enjoying life and not worrying about fleas and ticks!
Belen, NM Bed Bug Control
If you've found bed bugs in your home or your business, contact Greenway Pest Solutions for proven bed bug control in Belen. We are the ideal choice of bed bug exterminators and take pride in delivering the best bed bug treatments in the area. Our services include:
A thorough bed bug inspection
Customized bed bug treatments
Installation of bed bug mattress encasements and bed bug monitors
Follow-up bed bug control services
To get rid of bed bugs in homes, apartment complexes, and other facilities, we use a combination of physical removal, steam, and conventional bed bug products. That way we know we're not only exterminating adult bed bugs, but also eliminating bed bug nymphs and bed bug eggs!
At the first sign of a bed bug problem, contact Greenway Pest Solutions; you have nothing to lose but the bed bug bites!
Commercial Pest Control In Belen, New Mexico
Whether you're a small business owner or in charge of a larger facility, Greenway Pest Solutions offers commercial pest control services in Belen that eliminate insects and rodents that threaten businesses. It doesn't matter if you're already overrun with pests or simply want to be proactive in the fight against nuisance, destructive, and potentially harmful pests, our team is the smart solution. Contact us today to find out how we can help your company achieve and maintain a pest-free environment.
Bee & Wasp Control In Belen, New Mexico
At Greenway Pest Solutions, we understand how worrisome bees and other stinging insects can be when they nest or swarm too close to homes and businesses. That's why our local pest control company offers bee and wasp removal in Belen. When you reach out for help with a stinging insect problem, we will:
Accurately identify the stinging insect
Locate nesting sites
Determine the severity of the problem
Eliminate the threat using the best tools and safety equipment in the industry
Take the sting out Africanized honey bees as well as wasps and yellow jackets when you contact our experienced pest control team!
Additional Services In Alamedan Valley, NM
In addition to the pest control services mentioned above, our local company also offers weed control and sanitation services in Alamedan Valley.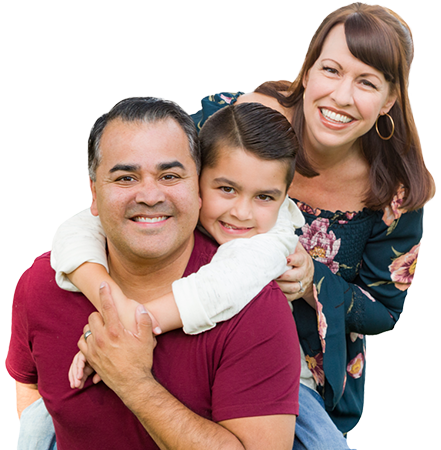 Our experience with Greenway has been outstanding. Alex was pleasant and respectful during the pest control seasonal service at our home. We highly recommend Greenway Pest Control Solutions for future services.


Leonard M. - Albuquerque, NM